Research Workshop for Health and Social Care Professionals
Early Bird Tickets Only Until Friday 1st September 2023 at Midnight!
Saturday 16th September 2023, 10.00 - 16.00
Location: TU Dublin, Grangegorman Campus, Dublin.
Workshop Overview
The aim of this workshop is to help boost the amount of research carries out by medical scientists, healthcare scientists and all HSCPs within the Irish healthcare system. This one-day workshop will help HSCPs at all stages of their career (but with a focus on early career) to identify and refine a research proposal and to develop a methodology and analysis plan.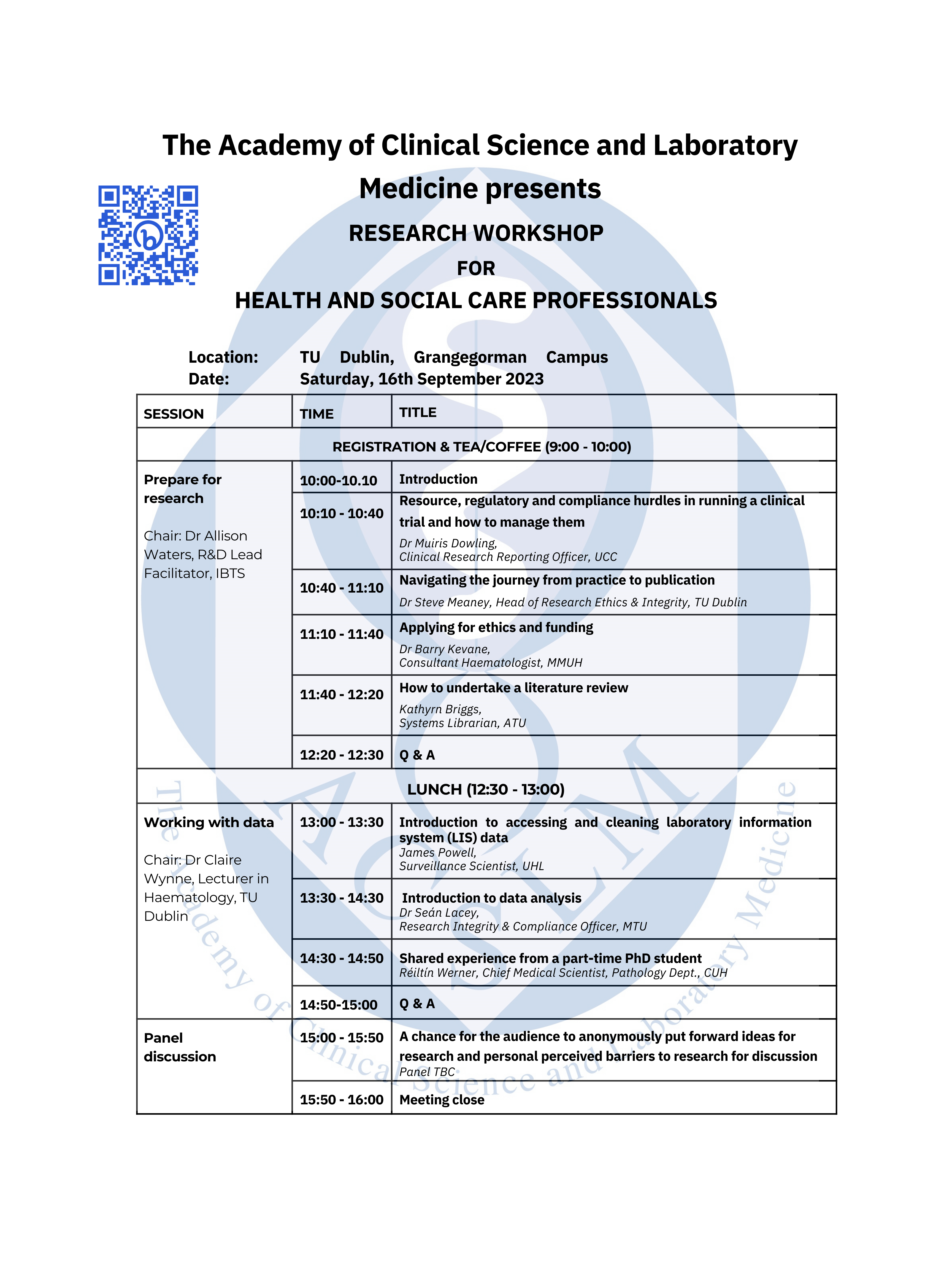 Booking
Booking is essential. For full details go to www.acslm.ie, click "Members Area", login using your members or non-members login details click "Events".
Registration for this event will close on Thursday 14th September at 5pm.
We hope to see you there.
Jemma & Leo
Academy of Clinical Science and Laboratory Medicine
31 Old Kilmainham, Dublin 8.
CPD Telephone: 01-6775602.
Website www.acslm.ie
Queries: cpd@acslm.ie